This month brings us a set of novels in translation from some of the giants of international literature: László Krasznahorkai, Ingeborg Bachmann, and Ananda Devi. These reviews by Asymptote team members will give you a taste of an exiled baron's return to his home town, a meditation on fascism and gender relations, and the decline of an older woman living in a London divided by race and class.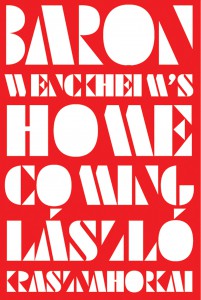 Baron Wenckheim's Homecoming by László Krasznahorkai, translated from the Hungarian by Ottilie Mulzet, New Directions, 2019
Review by Jacob Silkstone, Assistant Managing Editor
"With this novel," László Krasznahorkai told Adam Thirwell in their conversation for the Paris Review, "I can prove that I really wrote just one book in my life . . . When you read it, you'll understand. Baron Wenckheim's Homecoming must be the last."
Ottilie Mulzet's English translation of Báró Wenckheim hazatér has, understandably, been one of this year's most keenly-anticipated books. It opens with a "Warning," a labyrinthine eight-page sentence ending with a sigh of weariness that merits quoting at some length:
I don't like at all what we are about to bring together here now, I confess, because I'm the one who is supervising everything here, I am the one—not creating anything—but who is simply present before every sound, because I am the one who, by the truth of God, is simply waiting for all of this to be over.