This November, we're celebrating the first full year of the Asymptote Book Club. Over the last twelve months, the Book Club has brought its subscribers newly-translated fiction from twelve different languages, taking readers on a journey from the Arctic Circle down to the forests of Bengal, from the Ottoman Empire at the end of the nineteenth century to Bangkok in the postmodern era.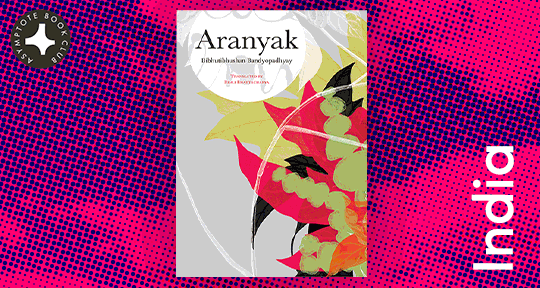 For our November Book Club selection, we're excited to be showcasing one of the most powerful novels written since the independence of Croatia: a breathtakingly original coming-of-age story set in the aftermath of perhaps the most shocking massacre in recent European history.
For more information on Ivana Bodrožić's The Hotel Tito, published in English by Seven Stories Press, read Assistant Managing Editor Jacob Silkstone's review below or head to our online discussion group. If you're not a Book Club member yet but would like to join us as we head into our second year, all the information you need is available on our Book Club page.
The Hotel Tito by Ivana Bodrožić, translated from the Croatian by Ellen Elias-Bursać, Seven Stories Press, 2018
Reviewed by Jacob Silkstone
Literature, according to Ahmet Altan, is our best method of confronting "the dark and bloody face of history." The Hotel Tito, which follows the first volume of Altan's Ottoman Quartet as an Asymptote Book Club selection, spotlights a particularly dark and bloody episode of Europe's recent past. Its chosen method of confronting history is no less courageous for being characterised by an impressively original subtlety and a surprising lightness of touch. While the earliest novels about the Yugoslav Wars (Slavenka Drakulić's As If I Am Not There perhaps foremost among them) seethe with raw energy and anger, Bodrožić's equally harrowing stories are interspersed with moments of humour: the comedy serves to enhance the tragedy.