15 Jan 2014
THE RESULTS OF OUR FIRST-EVER TRANSLATION COMPETITION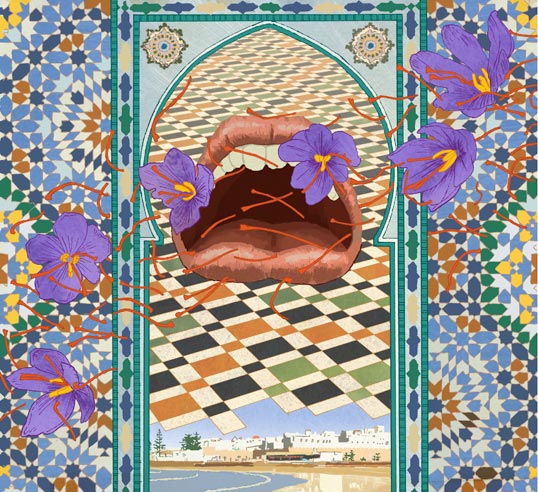 One promise Asymptote made during our 2013 Indiegogo campaign was "to hold a new international translation contest," which we called Close Approximations. Well, now the submissions have all come in and our esteemed judges have picked the winners. And not only did they pick a $1,000 winner in each of the two categories, poetry and fiction, they also decided to award two runner-up prizes each! We couldn't be more pleased with the way this first edition has turned out, and it's all due to your amazing support. You can find the winning pieces in our January 2014 issue and the judges' citations below.
Poetry winner:

• Owen Good for his

translation

of Krisztina Tóth's "Churning and Other Poems" from the Hungarian
Poetry runners-up:

• Alexander Dickow for his

translation

of poems from Sylvie Kandé's The Neverending Quest for the Other Shore from the French
• Taije Silverman & Marina Della Putta Johnston for their

translation

of selected poems by Giovanni Pascoli from the Italian

 
Fiction winner:

• Cory Tamler & Željko Maksimović for their

translation

of Tanja Šljivar's "I Make Mistakes" from the Serbian
Fiction runners-up:

• Rhonda Dahl Buchanan for her

translation

of Alberto Ruy-Sánchez' "Poetics of Wonder: Passage to Mogador" from the Spanish
Krista Brune
translation
of an excerpt of Nuno Ramos'
Ó
Eliot Weinberger's Citation
The mandate for the first Close Approximations poetry contest was translations of a writer under-represented in English and a translator toward the beginning of her or his career. Some of the authors didn't fit the bill (Rilke, Mandelstam, Blok, even Ovid), but all the translators did. None of them were known to me personally, and only one or two I recognized as a reader. Of the roughly seventy-five submissions, I was disappointed that the vast majority were translations of poets from Europe or Russia. Although some of the individual entries were first-rate, I'd hoped in general—considering that this represented a new generation of translators—to find more exploration into the rest of the world. 
The prize of $1000 goes to Owen Good, a Northern Irish translator living in Budapest, for his extremely lively versions of the Hungarian poet Krisztina Tóth. A conversational tone that zips along, doesn't sound like the wrong slang, and doesn't sound like a translation, is one of the most difficult things to get right. Good, who previously has not been published anywhere, gets it right. It's a snazzy debut.
There were two runners-up: Alexander Dickow, an American, for taking on the challenge of translating the complex and mythic book-length poem, La Quête infinie de l'autre rive by the Franco-Senegalese writer Sylvie Kandé. And, although I felt that a magazine such as Asymptote should be more concerned with contemporary writers, I couldn't ignore the American Taije Silverman and the Italian Marina Della Putta Johnson's brilliant collaboration on the poetry of the early Italian rural modernist, Giovanni Pascoli (1855-1912). I was offered an honorarium of $500 to judge the contest, and I'm delighted to turn this token over to these three excellent translators. May all the winners find book publishers soon.
Howard Goldblatt's Citation
As someone who translates a lot of fiction, I was eager to read submissions to Asymptote's inaugural Close Approximations fiction translation contest. The only downside was that I was expected to select a winner and a couple of runner-ups out of the twenty stories I was sent, culled, I learned, from nearly a hundred entries. All I was told, and all I really wanted to know, were the title and language of each entry. 
The selections came from Western and Eastern Europe, Asia, and the Middle East. Some arrived with the originals, most did not; out of fairness, I did not check. A few of the stories would have passed editorial muster, most had their share of infelicities, but I didn't let this bother me much. Readability, of course, was paramount among the several factors that determined the winners. The quality was high throughout. Like my colleague in poetry, I'm happy to return my honorarium to further reward the winners' fine work.
In their winning translation of the Serbian story, Cory Tamler and Željko Maksimović beautifully capture the sometimes reflective, sometimes confessional tone of the troubled first-person narrator as she "speaks" to her childhood companion of their shared past. The frequently staccato brevity of sentences in the narration invites the reader to probe the psyche of the young woman who has been outpaced in life by "you." Somewhat erotic and generally foreboding, it is a provocative story that, despite its "foreign" origin, has successfully crossed the linguistic boundary.
There were two runners up: 
In her rendering of passages from the Spanish novel Poetics of Wonder: Passage to Mogador, Rhonda Dahl Buchanan has seamlessly reproduced the images and intricacies of this beguiling and redolent evocation of an ancient city.
We move smoothly from image to image, metaphor to metaphor in this sparkling rendering by Krista Brune of an excerpt from the Portuguese novel Ó, a sort of meditation on language.
* * *
Eliot Weinberger's books of literary essays include Karmic Traces, An Elemental Thing, and Oranges & Peanuts for Sale. His political articles are collected in What I Heard About Iraq and What Happened Here: Bush Chronicles. The author of a study of Chinese poetry translation, 19 Ways of Looking at Wang Wei, he is the current translator of the poetry of Bei Dao, and the editor of The New Directions Anthology of Classical Chinese Poetry and a forthcoming series of classics from Chinese University Press of Hong Kong. Among his translations and editions of Latin American poetry and prose are The Poems of Octavio Paz, Jorge Luis Borges' Selected Non-Fictions, Xavier Villaurrutia's Nostalgia for Death, and Vicente Huidobro's Altazor. His work has been translated into thirty languages.
Howard Goldblatt has translated several books by Chinese novelist and 2012 Nobel Prize Winner Mo Yan. Other writers he has translated from the Chinese include virtually all major contemporary novelists. Recent translations include Wolf Totem by Jiang Rong, Su Tong's Boat to Redemption, and, with Sylvia Li-chun Li, Bi Feiyu's Three Sisters, all winners of the Man Asian Literary Prize. In 2000 Goldblatt won the National Translation Award for his rendition of Chu Tien-wen's Notes of a Desolate Man, and received a Guggenheim Fellowship in 2009. He is a contributing editor at Asymptote.
We are currently raising funds for the second edition of Close Approximations at our Donate page here. Help us make this contest for emerging translators an annual affair!