Every month, batches of books arrive fresh on the shelves of bookstores around the world. Our team has handpicked three exciting new reads to help you make up your minds on what to sink your teeth into, including novels from Martinique, France, and Hungary.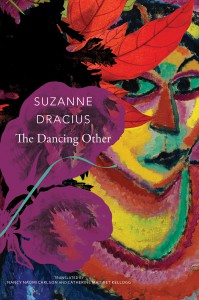 The Dancing Other by Suzanne Dracius, Translated from the French by Nancy Naomi Carlson and Catherine Maigret Kellog, Seagull Books
Reviewed by Madeline Jones, Editor at Large, United States
The Dancing Other opens as our anti-heroine Rehvana stumbles out of a dingy apartment in Paris, just barely escaping literal branding by the other members of the Ébonis, or the "Sons of Agar"—an African god. Rehvana wants nothing more than to be included in and loyal to this insular community of Antillean immigrants that tries to emulate traditional Martinique culture—though how authentically they manage this aspiration is debated among some of Dracius's other characters.
Rehvana's boyfriend Abdoulaye is the group's leader, whose temper has more than once manifested itself in blooming bruises across Rehvana's face and arms. But the kind, protective Jeremy holds no allure for her. Jeremy and Rehvana's formidable older sister, Matildana, tell her blatantly that a young woman such as her has no business slumming it with this cultish group of wannabes, but Rehvana both resents and resists her smarter, more pretentious, whiter sister's warnings. She takes her newly enforced identity to its final phase by running away without a word back to the homeland, to Martinique, with another man she just met and who immediately consumes her thoughts and energies.