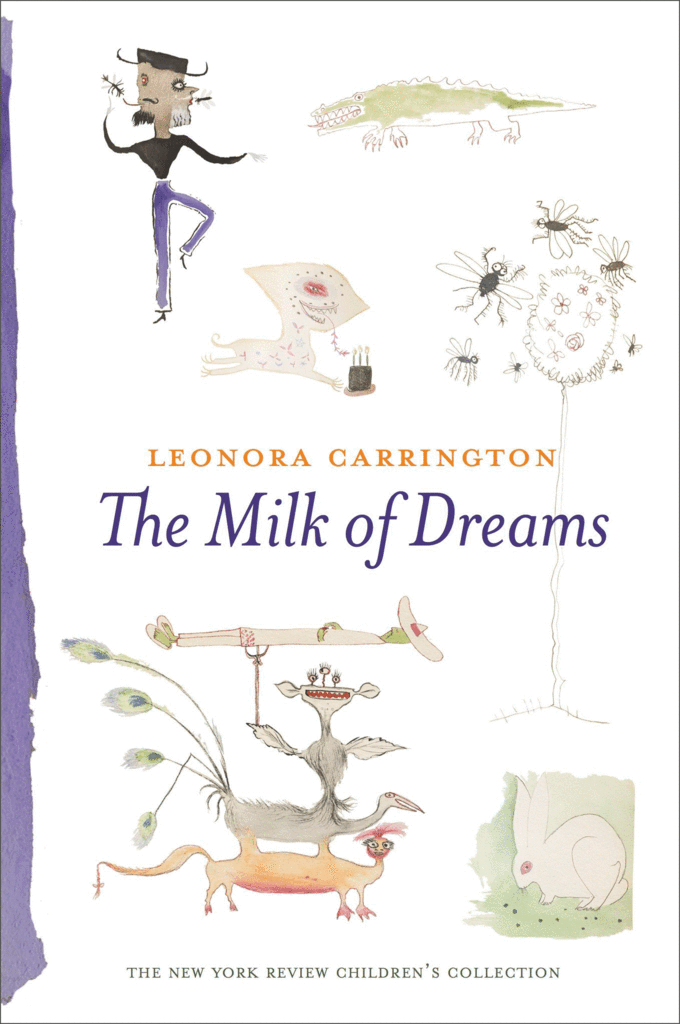 The Milk of Dreams, by Leonora Carrington, tr. by the author, New York Review Books
Reviewed by Beau Lowenstein, Editor-at-Large for Australia
Leonora Carrington grew up listening to folktales told by her Irish nanny in Crookhey Hall. She spent most of her life in Mexico City and became renowned as a Surrealist painter, artist and novelist. Her children recount how they used to sit in a large room on whose walls their mother's fantastical stories were brought to life. There were deranged creatures and wild forests, and mystical persons standing amid steep, clouded mountains. Carrington's breath as a storyteller was as broad as her genius for painting and imagery, and the paring of the two resulted in a small notebook she called The Milk of Dreams (New York Review Books, 2017) – perhaps the only surviving relic of that enchanting time where, each day for her children, she opened the door to a realm of fantasy and wonder.
We are introduced to Headless John on the first page, which immediately sets the tone:
The boy had wings instead of ears.

He looked strange.

"Look at my ears," he said.
The people were afraid.
Her stories, which are often not much more than a few lines in length, give a sense of whimsical creativity; the kind that is not just rare in literature but exceedingly so in children's stories. Meet George, who enjoys eating walls and eventually grows his head into a house; Don Crecencio the butcher and his goat's meat roses; and the monster Chavela Ortiz, who has six legs, a golden jewel, pearls, and a portrait of Don Angel Vidrio Gonzalez, the head of the Sanitary Department. There is a freedom in Carrington's tales that is both outrageous and unpredictable, and yet underlying is the realness of raw experience. These are not watered-down shadows of a story like so much of fantasy writing seen today – they delve into genuine emotions, which are often dark and complex.
And yet Carrington imbeds a wicked humour in her stories, too. In "The Horrible Story of the Little Meats," an old and ugly woman is nicknamed Lolita by her friends and captures three children, imprisoning them and cutting off their heads. They are saved by a Green Indian who, in his ignorance, reattaches their heads to their hands and feet and buttocks, though, "the children were happy in spite of having their heads stuck on such funny places."