My Heart Hemmed In by Marie NDiaye, translated by Jordan Stump, Two Lines Press

Reviewed by Ah-reum Han, Writers on Writers Editor
Think: Charlotte Perkins Gilman's The Yellow Wallpaper meets Han Kang's The Vegetarian meets Elizabeth Strout's Olive Kitteridge; then for good measure, throw in a bit of Na Hong-jin's The Wailing. Marie NDiaye's My Heart Hemmed In defies categorization. And yet, the novel's crux lies in the unspoken categorization of its main characters—the schoolteacher couple, Nadia and Ange—who the townspeople have inexplicably (and violently) turned against. Not long after the reader arrives in this novel, Ange sustains a critical injury and Nadia must find a way to live in this new, hostile world. Told entirely from Nadia's limited perspective, this forced intimacy between reader and paranoid narrator leaves us feeling curious, suffocated, and unsettled.
French literary star, NDiaye, has been my writer crush ever since Ladivine, which was longlisted for the 2013 Man Booker International Prize. She published her first novel when she was just eighteen years old and has since received the Prix Femina and the prestigious Prix Goncourt. Written in NDiaye's distinctive, phantasmagorical style, My Heart Hemmed In is an unrelenting look inward in a world where the psychological manifests itself externally. Whether it's the food Nadia devours or Ange's mysterious, gaping wound, we are confronted with things that are consumed and the things they are consumed by; the things left for dead, and the things they birth. NDiaye's details are so seductive and unforgiving, lavish and grotesque, it leaves you reeling.
Ange's wound seems to be a manifestation of everything detestable about the couple, but to call this novel an allegory seems too reductive. What's remarkable about My Heart Hemmed In is its patience; NDiaye achieves a fragile balance between the unknown and the unveiling. Nadia's paranoia is claustrophobic, alternating between reality and her perception of reality. As we gain brief moments of clarity through interactions with other people, the boundaries separating the real from the imagined become increasingly unclear. In part, the novel questions motherhood and the mother's body, and the possibility that a mother's love can encompass hate. Nadia is a difficult character to like, but this portrayal is deeply empathetic, where she is at her most relatable. My Heart Hemmed In is strange, stunning, spectral. The ending leaves us with more possibilities for answers than questions, but it does not disappoint.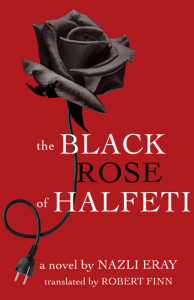 The Black Rose of Halfeti by Nazli Eray, translated by Robert Finn, Center for Middle Eastern Studies at The University of Texas, Austin

Reviewed by Sam Carter, Assistant Managing Editor
Beginning with a salacious letter written by an elderly and senile doctor, The Black Rose of Halfeti by Nazli Eray bounces between Persian kings, Spanish surrealists, and powerful pharmaceuticals like Viagra in a tale that combines the oneiric with the lyric. A playwright as well as a novelist, Eray has long been involved with both producing and promoting Turkish literature, and this work is her third to be translated into English by Robert Finn.
The narrator, the recipient of this amorous epistle, is a young woman who visits the city of Mardin and finds that "its influence over me was extraordinary" and that it "had turned me inward and made me experience all kinds of incredible things." Landscape, in other words, inspires dreamscape in a fascinating feedback loop best represented through the title figure. On the one hand, it is a black and velvety flower that appears in the narrator's dreams involving King Darius I, who visits modern-day Mardin and experiences a constant sense of wonder in a thoroughly temporal clash of civilizations. But the same phrase also serves as the sobriquet for someone described as "the dream woman," who "goes from dream to dream" and brings the narrator along as she dips into the sleep-inspired subconscious explorations of a wide cast of characters.These include the letter-writer and other members of his age cohort, all of whom seek to not only escape the embarrassments of the old—a diaper, in their view, is a death sentence—but also relive or revise parts of their pasts. Flower and fantasy thus swirl together in this survey of the often explored yet rarely exhausted narrative possibilities of the dream.
The most intriguing of the oneiric interlocutors is famed director Luis Buñuel, yet his reflections on the nature of dreaming uniquely spill into ideas about the craft of narration. (He even offers an excuse—"I was in the montage room"—that might characterize the composition of the novel itself.) While we might read the presence of this canonical figure of world cinema as a mark of Eray's cosmopolitanism, I would suggest we also understand it as a commentary on the greater ease with which cinematic works seem to move across cultures and languages. The other media that appear—gramophones, telephones, and televisions—offer no similar border-crossing capacity, nor is there any engagement with texts from world literature. Film circulates freely in an ambassadorial role that is no doubt facilitated or even necessitated by the vast investments it requires.
Yet in what is perhaps an attempt to demonstrate how certain literary ideas travel as well if not better than some cinematic ones, the novel is marketed as a work of magical realism. To be sure, the fifty-year anniversary celebrations of the publication of García Márquez's One Hundred Years of Solitude have refocused some attention on the genre. What makes Eray's work so interesting, however, is the way it actively locates a different predecessor. Indeed, the presence of Buñuel, whose Un chien andalou offers a clear distillation of Surrealist principles, suggests that it is within this movement that we might find better evidence of an affinity or affiliation.
Finn, a former ambassador who previously translated Eray's The Emperor Tea Garden (2013) and Orpheus (2006) and has brought the work of Nobel laureate Orhan Pamuk into English, deftly renders short paragraphs (many scarcely longer than a sentence) that create a leisurely and almost hypnotic pace of reading, one that marks out a rhythm for dream interpretation and interruption. Fortunately for us, just as Buñuel and some actresses from his films appear in the dreams depicted in this Turkish novel, Eray's characters can now enter ours.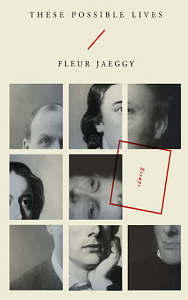 These Possible Lives by Fleur Jaeggy, translated by Minna Zallman Proctor, New Directions
Reviewed by Maíra Mendes Galvão, Editor-at-Large, Brazil
Here's one of those books reviewers would rightly call a gem. Beyond mere metaphor, this is crystalline text in the form of three short biographical nuggets about writers Thomas De Quincey, John Keats and Marcel Schwob.
What do all three of them have in common? They are exponents of Romanticism, they died in sickness, they were translators & writers, and they have influenced Jorge Luis Borges. Schwob's own Vies Imaginaires, which arguably inspired Jaeggy's Vite Congetturali, ignited the spark that eventually bequeathed us A Universal History of Infamy. It is not insignificant that Jaeggy is the translator of some of Marcel Schwob and Thomas De Quincey's works.
The book's strength rests on its peculiar brand of poetic non-fiction, fortified by an observational style that never gets too descriptive. The rock-solid and confident quality of Jaeggy's text is infused with her precise grade of ore (Keats once described his own writing operations to P.B. Shelley as "loading every rift with ore").
But, as a kind of metaphysical counterpart to the structural density of the prose, there is a numinous flux that breathes life into the mineral, consisting of the meta-referential aspects among the aforementioned players. The subjects' lives are, then, annotated by a narrator's quasi-omniscient voice that seems to bear—and share with those players—the same mark it assigns to the De Quincey siblings:
[…] the children took on the peculiar appearance, malevolent and lucid, of those who frolic with nightmares—those who are touched with pensiveness—which Baudelaire then translated marqué par la reverie fatale.
It is a voice that's controlled and precise even in repetition as it achieves slight crescendos or builds up imagery:
The thin cleric wrapped his words in smoke, chains, links, captivity, bondage.
or
They soothed him with currant jellies and compotes, some of which dripped onto a Ben Jonson first edition.
All three biographies—Keats's is the longest, though his life was the shortest; Schwob's is the briefest—are capped off by the death of their subjects, each retrospectively locking the tone of the text (and of the subject's life) and the lode of impressions on childhood, inspiration, social life, dreams, grief and a special sort of madness that never precludes intellectual prowess.
*****
Read More Translation News:
Weekly Dispatches from the Frontlines of World Literature
What's New With the Crew? A Monthly Update
What's New in Translation? June 2017