This is the second installment in a five-week spotlight on Indian languages, to complement the Indian Poetry Special Feature in the new Winter Issue of Asymptote. For the next few Thursdays, you can discover a spectrum of new voices translated from different regional languages. These writers, in many cases, have never been featured on the blog or in English before. This week's poem is Kshetri Prem's translation of Arambam O Memchoubi's Manipuri text "O wind, do not sing sad songs". 
O wind, do not sing sad songs
O wind, do not sing sad songs
Look at the falling leaves
One after another, scattered
On a distant
Straw-strewn Jhum field
Look at the deserted pigeon
Sitting alone, sitting in agony
On a branch of a leafless oak tree
Don't you hear
The plaintive song
Of a lifeless ravine
And, the reddened morning sun
From a night spent in tears.
Do not sing sad songs, O wind,
Do not tell sad stories any more
Tell me instead
How you spent the dreadful night
How you resurrect yourself on your grave again.
From Tuiphai O Ningthibi, (2012)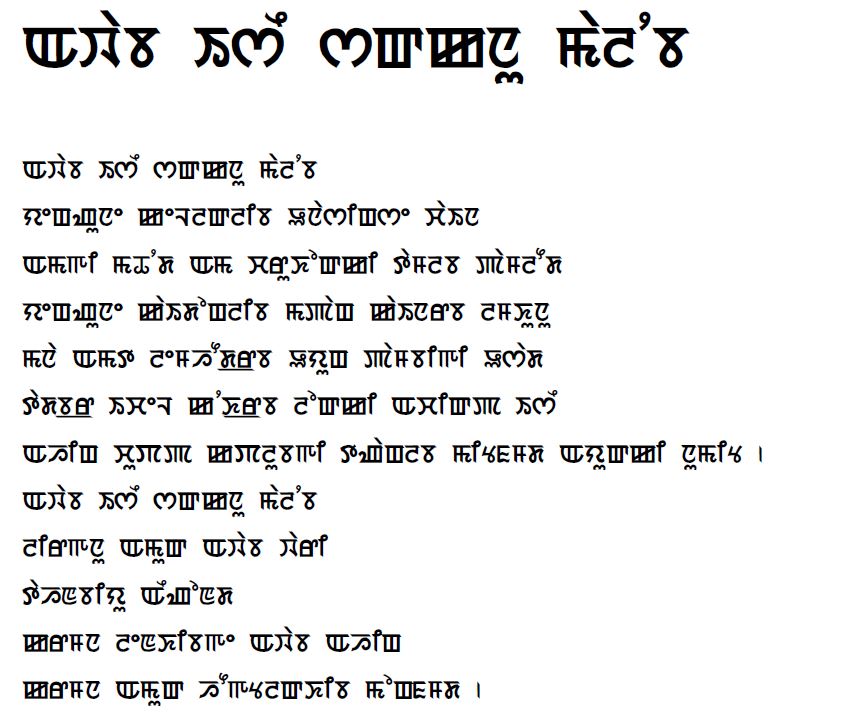 Listen to the poet read her poem in the original language:
Arambam Ongbi Memchoubi is a Manipuri poet, academic, editor, and critic. She is the author of many works including seven collections of poetry and a travelogue, and is the recipient of several awards including the Sahitya Akademi Award. She is currently a Lecturer in C.C. Higher Secondary School, Government of Manipur, Imphal.
Kshetri Prem (Dr. Kshetrimayum Premchandra Singh) is a student of culture and literature. His book Hijan Hirao: Text, Context, and Translation (2015) is an interpretation and translation of an old Manipuri ritual song into English. He is currently working on two anthologies of poems translated from the Manipuri into English. He teaches at the Department of English, Tripura University as an Assistant Professor. He can be reached at kshetrisingh@tripurauniv.in.
*****
Sign up to be a sustaining member today at just $5 a month! We're still short of hitting our target by several members; each additional membership takes us closer to being able to operate beyond April 2017.
To reward your support, we have a whole range of Asymptote memorabilia—don't forget to check them out!
Read More Literature in Indian Languages: