We have nothing new to say on the question of the origin of these dispositional hypnoid states. They often, it would seem, grow out of the day-dreams which are so common even in healthy people and to which needlework and similar occupations render women especially prone.
         — Breuer/Freud, Studies on Hysteria, trans. by James Stratechy, 1895
I have bin told that after some hours I get my German language through speaking it very badly, [Schluß fehlt]
         — Anna O./Bertha Pappenheim, Bericht über ihre Krankheit
Lace is never for lace's sake. It is a way to tell a story.
         — Hildur Bjarnadóttir


Deckchen aus Ringen und Bogen für Anfänger (vierte Runde):   1. Rg. 12 a 12 1. Bg. 3 – 3 – 3 – 3 – 3 – 3 – 3 – 3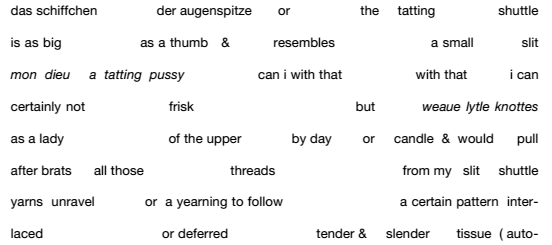 Grimm: tattern, s. dattern die gänse gehen und tattern miteinander.
CREIDIUS 1, 300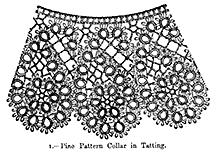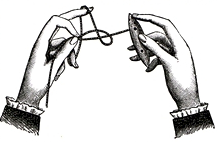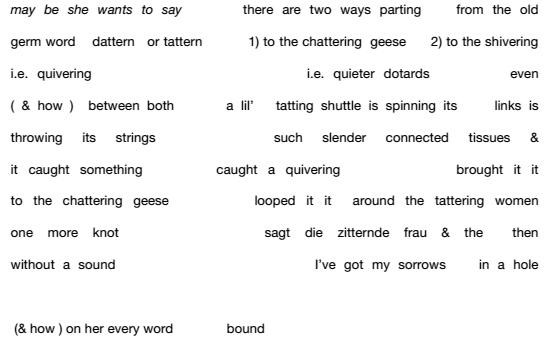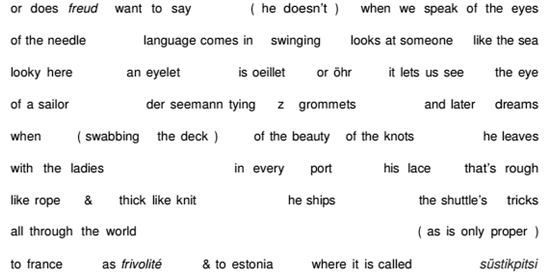 ( Freud fragt: Wie kann ein solches Kamel durch das Nadelöhr? )