Wir wissen nichts Neues darüber zu sagen, worin die disponierenden hypnoiden Zustände begründet sind. Sie entwickeln sich oft, sollten wir meinen, aus dem auch bei Gesunden so häufigen "Tagträumen", zu dem z. B. die weiblichen Handarbeiten so viel Anlaß bieten.
         — Breuer und Freud, Studien über Hysterie, 1895
I have bin told that after some hours I get my German language through speaking it very badly, [Schluß fehlt]
         — Anna O./Bertha Pappenheim, Bericht über ihre Krankheit
Lace is never for lace's sake. It is a way to tell a story.
         — Hildur Bjarnadóttir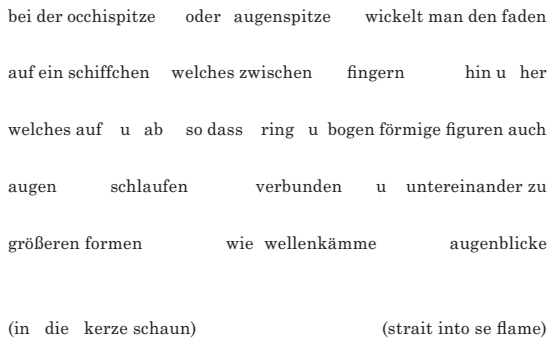 Deckchen aus Ringen und Bogen für Anfänger (vierte Runde):   1. Rg. 12 a 12 1. Bg. 3 – 3 – 3 – 3 – 3 – 3 – 3 – 3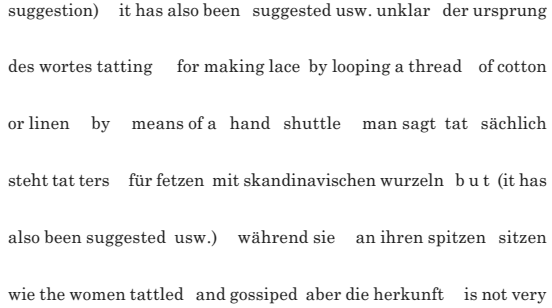 Grimm: tattern, s. dattern die gänse gehen und tattern miteinander.
CREIDIUS 1, 300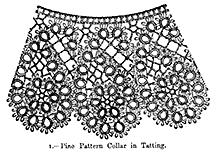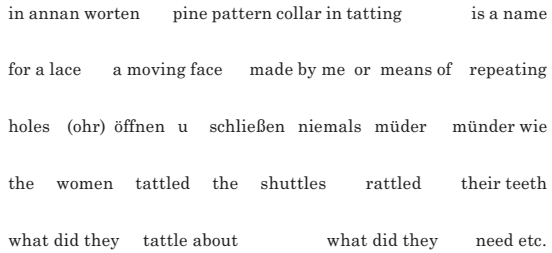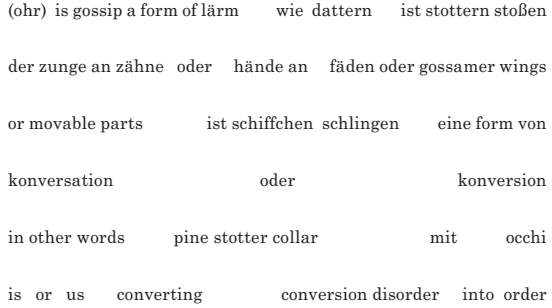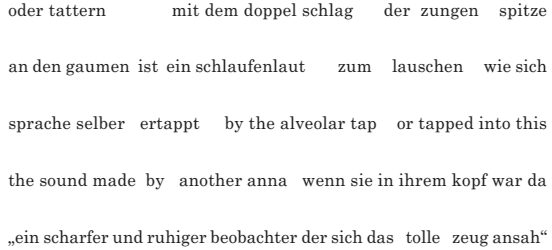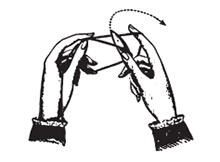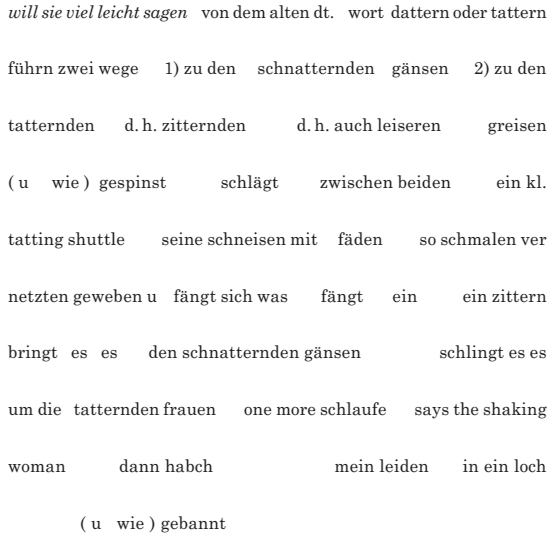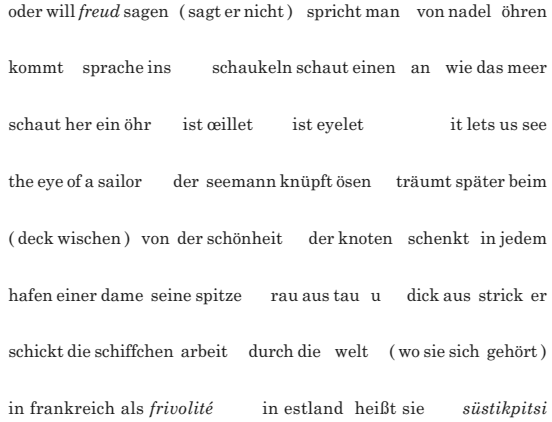 ( Freud fragt: Wie kann ein solches Kamel durch das Nadelöhr? )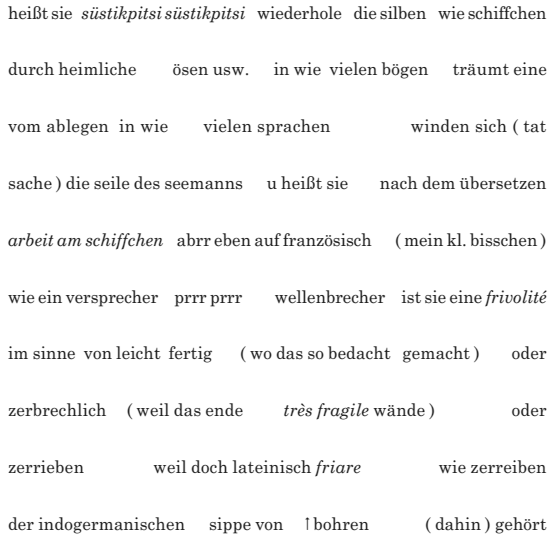 [mit sharfem oder spitzem wekzeug bearbeiten, pflügen, schlagen, töten, brett, bord, bordell, brosame]