Posts by
Aleksandar Brezar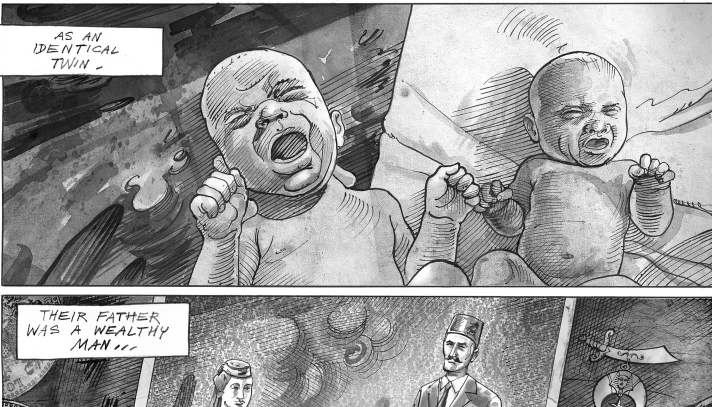 Part II of Asymptote blog's first-ever graphic-novel-in-translation
For Part I in this series, click here.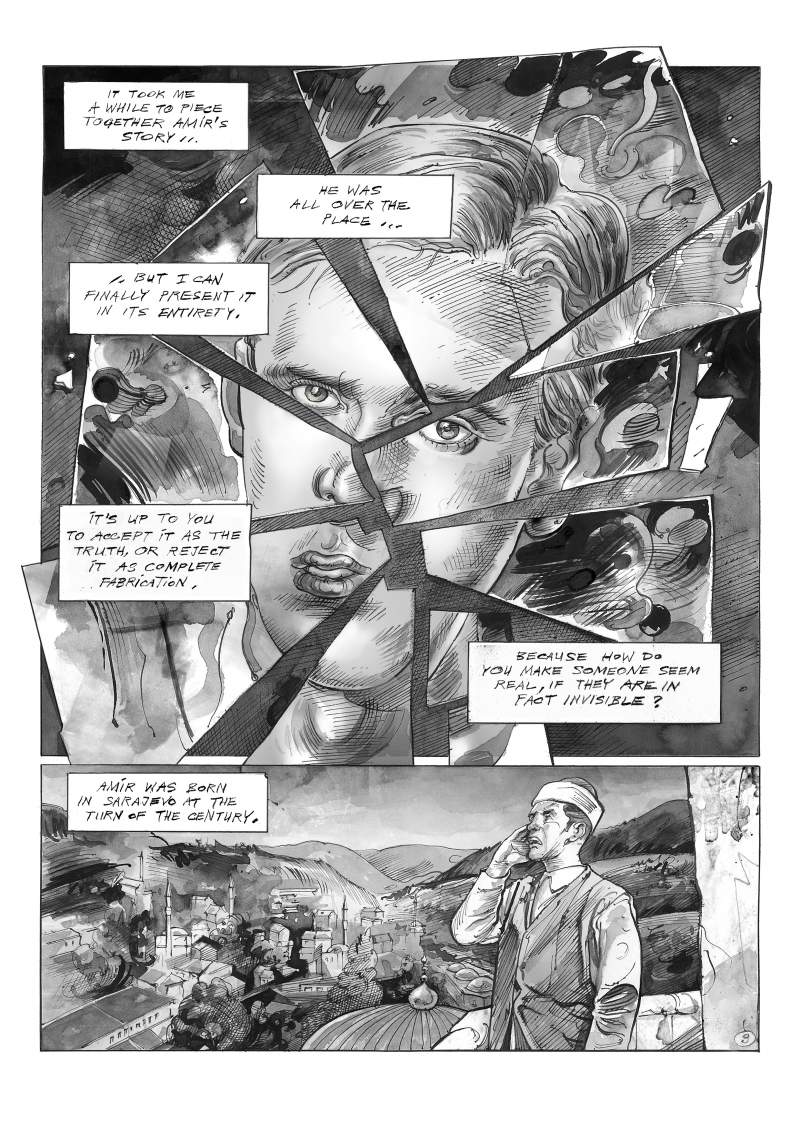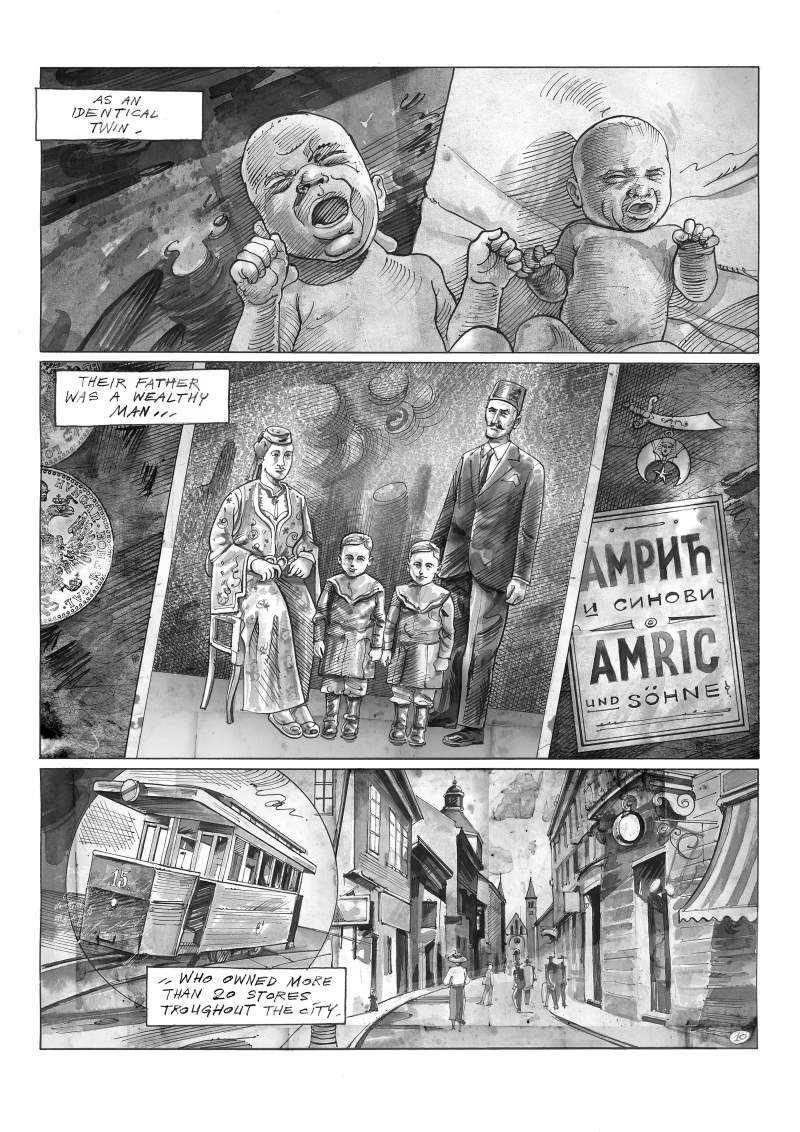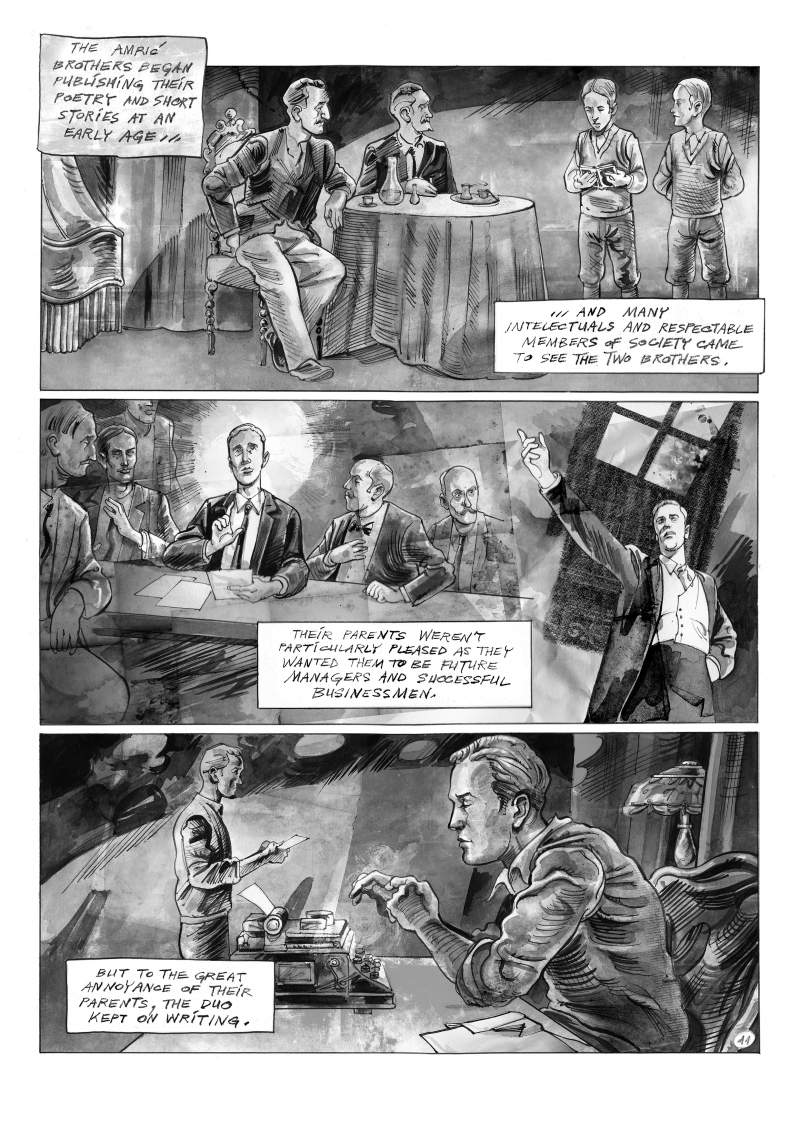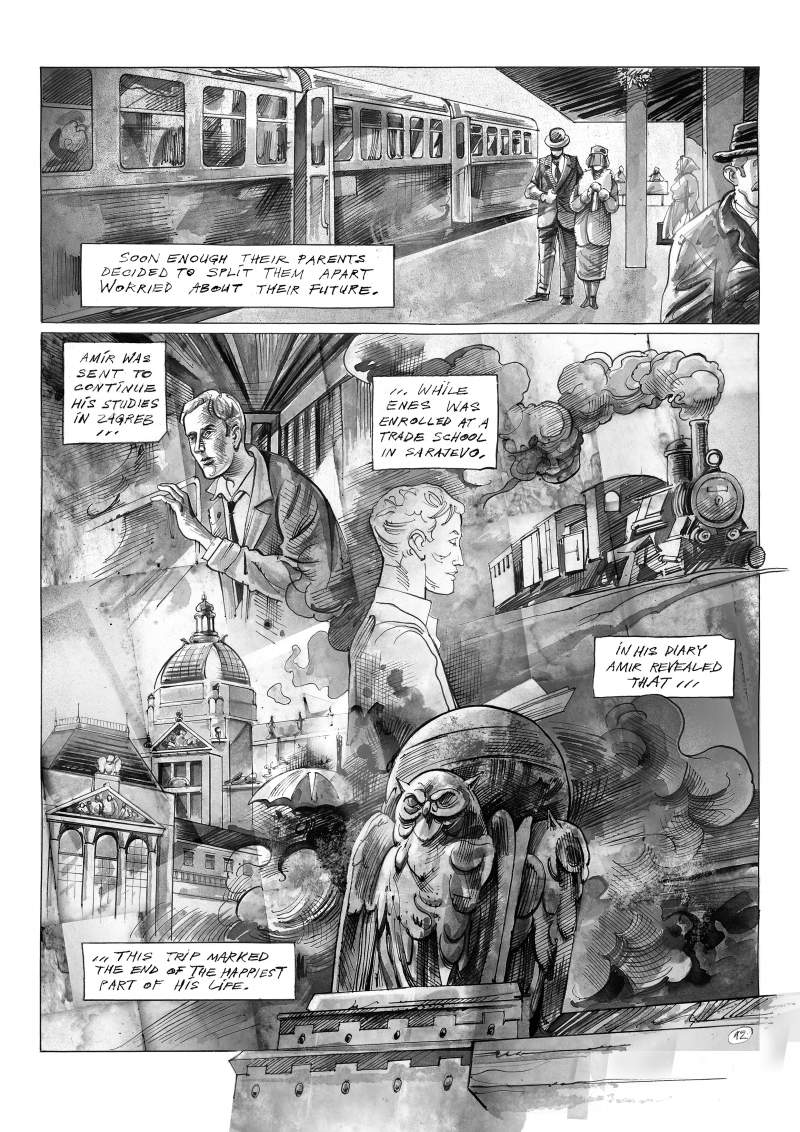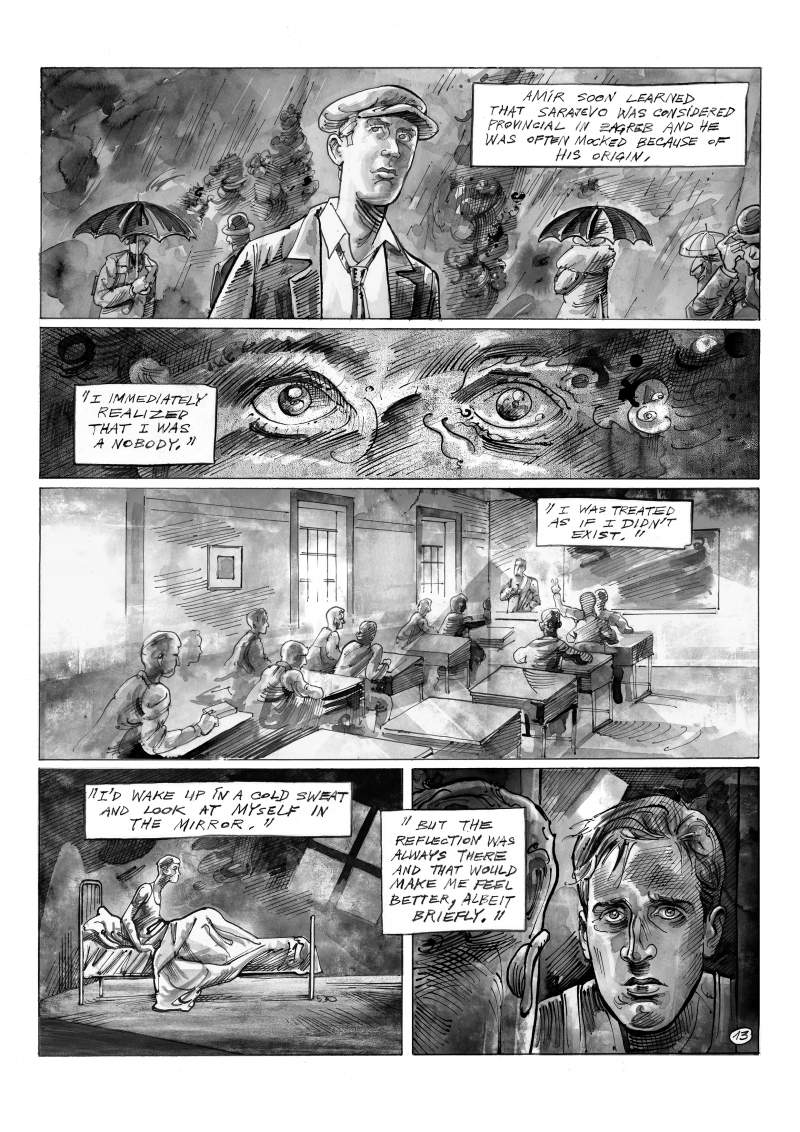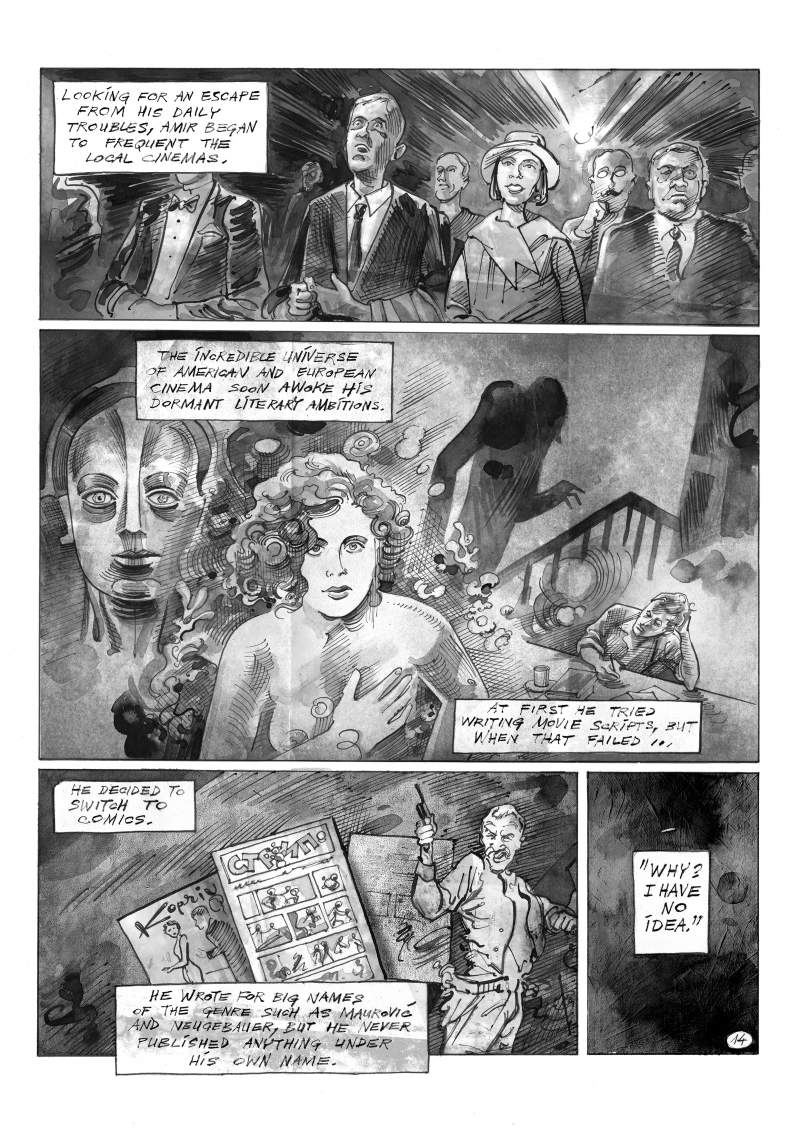 *****
Download part one, part two, and part three.
Karim Zaimović (1971-1995) was a comic strip artist and writer for the weekly magazine BH Dani in Sarajevo. During the war he hosted a radio show on Radio Wall, Sarajevo, called "Joseph and His Brothers." At 24, he was killed in Sarajevo, in August 1995, only three months before the Dayton Peace Accords brought an end to the fighting. His stories and the transcripts of his radio shows were lovingly assembled in the book, The Secret of Raspberry Jam, by his friends and colleagues, and were produced for the stage in a play of the same name by theater director Selma Spahić.
Aleksandar Brezar was born in Sarajevo in 1984. He has worked as a journalist at Radio 202 and a translator on several documentary films and other film-related projects for PBS, the United States Holocaust Memorial Museum, and Al Jazeera English, among others. His translations have appeared in the Massachusetts Review, Brooklyn Rail, Asymptote, Peščanik, and Lupiga. His graphic novel adaptation of Karim Zaimović's story "The Secret of Nikola Tesla," illustrated by Enis Čišić, was nominated for a Pushcart Prize in 2015.
Boris Stapić is a graphic designer and illustrator from Sarajevo. He studied in Zagreb, Croatia, at the School of Applied Arts and Design, and at the Academy of Fine Arts in Sarajevo, Bosnia and Herzegovina. He has worked at several advertising agencies as a designer and creative director. Boris has co-founded the TripleClaim Game Collective, a video game, app, and new media studio. Of the adaptation, he says, "adapting the original text was a great challenge because Karim's stories seem to arise from an external creative impulse. They are a melting pot of ideas, obsessions and anxieties of the entire twentieth century, and a playful and engaging literary game of motifs and intimate fascinations.