I come across thousands of cloudy mirrors
and the reflection peers back fractured 
I WILL BE THE WORLD'S ABCESS
            black angel of our darkness
            plumed serpent
            devil's advocate 
I woke up uttering: ALL POETS ARE THE SAME 
EN ESTE INFIERNO                      (Vallejo)                  thrashed heart
in this hell                                          (Ginsberg)              ulcerated saintliness
in der hiesigen hölle                        (Hölderlin)              scorned vision
dans cet enfer                                    (Rimbaud)              rotten flesh 
no more wagging broken fingers at Pound,
he was politically mistaken, just like Mayakovsky /
assassinations
manipulated in the backrooms of Political Power and
the poets immolated
because they actualized THE NEW LIFE / they
never executed the innocent
or oversaw the pecking beaks of buzzards
(true UTOPIA was never achieved, which is
why they sacrificed themselves to the poem)
and now their enduring offenses are absolved  
THEY BROKE FREE FROM OBJECTIVITY
leaving messages
to be deciphered by free-spirits
love's ship has foundered
. . .                   
I have tried to write Paradise
. . .
HERE!                        we should make                       PARADISE! 
On Superhighways we hallucinate
in order to carry on living, Victor,
let's build an anti-neutron bomb
that leaves life standing
demolishing suffocating buildings /
new machines working for everyone
so that time raises us
from joy
to Art
to joy / and
HUMANity governs without government 
/ FEAR RELEGATED TO A FORGOTTEN RELIQUARY / 
/ FEAR RELEGATED TO A FORGOTTEN RELIQUARY / 
THE PATHS WE TAKE 
ENDLESS SPIRALS 
TOWARDS TOTAL LOVE
SCORCHING SUN SHINES FORTH / LOVE REBORN 
and at dusk, without rain,
a rainbow
with a thousand shades of green
that shimmer
twinkling 
In the Zone of the Tropic of Cancer 
at night in the pine-tree wilderness
of your eyes, Ruth, I see miniscule stars
orbiting
and we penetrate another firmament (Himmelszelt) 
I BECOME WATER 
mixed with water 
while you sail
the sea of your memory
to see a girl from a
naïve
landscape (. . .)
there are ancient traces on my face too 
lovers that flee / fleetingness in love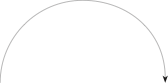 we come together—/—we drift apart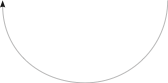 LUNATICS LOOSE UNDER A FULL MOON 
two dewdrops on a mushroom
are the silver moons
of the mirrors we maintain 
YOU FEMININE-MASCULINE
ME MASCULINE-FEMININE 
we ignite the horizons 
MUTUAL   E  N  T  W  I  N  E  M  E  N  T
of wind embracing wind,
but in the trembling
of our touches 
D  E  L  I  R  I  U  M 
walks through nocturnal streets
leaving luminous footprints /
sunrise arrives
raining kisses / 
we board wayward buses
SIERRA ZAPOTECA
amid odors
melon             mango               guava
sweat and confusion of tongues
sleeping
towards places where time has broken loose /
chasms
without numbers or hands 
Tropic of Cancer 
the alchemy in your pupils
transmuted
the elements / and you saw the summertime city covered in snow 
B  I  R  D  S
that leave traces in the air 
(we say goodbye with all of our love) 
and now
CLOCK or AIRPLANE
remained abolished
by our tenderness
(. . . . . . . . . . . . . . . . . . .)
When you touch water
the sea swells from your hands 
NEVERTHELESS (DEATH EXISTS) 
the time frame is fucked up 
unicorn run through by a blue spear
and it sees
the sun lose its shine 
/ by day / steel swallows cry
with their wings in studded clouds 
/ by night /
the nickel-plated dove still circling on the screen 
the ruins of (that) reason
are hidden
beneath wigs
that think for themselves 
My mind commands thunderclaps
that strike lightning through
THE FLOW OF COMMODITIES 
Stark tedium. What does it matter when things begin. What does it matter if they're going to end. Evanescent events emerge from the gaze. 
I am in the territory of the deranged. District of thieves, prostitutes, addicts. It's nothing . . . Far, far away from here . . . . . . . . . . . . . . . . . . . streets with robots longing to find their
alter egos
in magazines, books, films . . . And here . . . HERE is but a distant corner of the world. 
I SEARCH FOR PLACES THAT DON'T EXIST!
my generation has tried everything 
The Practical Spider weaves its web
a nest that nurtures conformists /
the unconquered are OUTSIDE
of reality———of life
or rotating . . .
from madhouse to mausoleum to madhouse  
I drink the bitterest liquor. Behind a large window, grotesque,
the elderly alcoholic waggles herself in front of a few apes.
She turns away from them, squeezing an asscheek.
The scene transpires in the same place that,
yesterday, the schizophrenic chatted
enthusiastically with a column
of cement 
excavating vacuity from vacuity
I'm going to the Disaster Zone
sailing my poem
through the veins of the world 
pariah's life 
pirate's poem 
for the black cats 
for the nomadic tribes 
for the utopian geniuses 
for the irregular heartbeats (. . .) 
I stand with the dead in their lost causes
/ / / / / / / / / / / / / / / / / / / / / / / / /  
I   SEE   THE   SCRATCHMARKS
of their desperation
etched into the Nothing /
and in the engraved
CELESTIAL   SPHERE
their lingering traces
remain
transparent / 
I smell those dirty clothes soiled
with sweat with dust and blood
as if just today the poppy pods
of their eyes were ruined / 
they are real beings
r  i  s  i  n  g   u  p
out of immense destruction
to   d  e  m  o  l  i  s  h
statues palaces catafalques and
the gallows
that governments erect
nothing else is perennial   UTOPIA   s  e  e  p  s   i n—————>