It's spring, the days are (hopefully) sunny, and this month we're back to shine a light on some of the most exciting books to come in April, including works in translation spanning Colombia, Lithuania, Martinique, and Spain (Catalonia).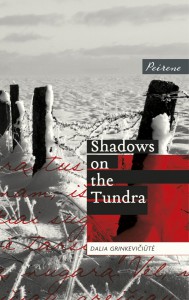 Shadows on the Tundra by Dalia Grinkevičiūtė, translated from the Lithuanian by Delija Valiukenas, Peirene Press
Reviewed by Josefina Massot, Assistant Editor
In his Afterword to Shadows on the Tundra, Lithuanian writer Tomas Venclova draws a parallel by way of praise: Dalia Grinkevičiūtė's account of the Gulag ranks with Alexander Solzhenitsyn's and Varlam Shalamov's. Those acquainted with Gulag survivor literature know that's high praise indeed: Solzhenitsyn's The Gulag Archipelago and Shalamov's Kolyma Tales are paragons of the genre. And yet, I venture, Shadows on the Tundra transcends them both.