To sift through the 1,709 threads generated around our first-ever Indiegogo campaign (held from 16 January 2013 to 30 April 2013) is to relive stomach-churning dread. Money is a garish topic—no one likes to ask for it. Although the team is by now 25-strong, only five or six go out on a limb (for which I'm already extremely grateful). As of 24 April 2013, we find ourselves hovering around 7.5% of our goal (i.e., $1,500)—just enough, then, to cover the cost of the animation I commissioned for the fundraiser (since, ever the introvert, I have declined to appear in a video). Someone leaves a discouraging comment on social media: "Asymptote? More like Asym-nope." But, suddenly, momentum picks up. With 5 days left, we go from $1,500 to $3,000, then from $3,000 to $6,000; and then, thanks to a single donation of $5,000 from a friend, we achieve the thrilling feat of doubling our monies for the third day in a row. All at once, hitting our goal is looking possible. From our various stations around the globe, we liveblog the last 48 hours, and finally bring it home at $20,184. (This money represents extra lives to stay in the game: Overnight, our bank account jumps from two figures to five.) Back for a visit in Singapore, I meet with a local literary editor I reached out to in the final hours of the campaign. In a cafe, he takes out his check book and writes the number $101, declaring the number meaningful: It is the one and only time he will ever donate to Asymptote. I want to give back the check, but instead I cash it, considering it reparation of sorts: I am a nine-time unpaid contributor to his journal, which, unlike Asymptote, does promote Singaporean writing and is therefore eligible to receive money from Singapore's National Arts Council to pay its contributors; it doesn't simply because—and I know because he told me—he doesn't want the hassle of administering funds. Here to introduce the Spring 2013 issue is contributor Will McGrath.
To the funding body*:
I am delighted to write in support of Asymptote, which published my essay "Good & Bad Joala" in April 2013. It was a piece of personal significance about the southern African kingdom of Lesotho, and also my first publication. Since 2013, I have published frequently, written for The Atlantic and Foreign Affairs, won the Felice Buckvar Prize for Nonfiction, and interacted with magazines large and small—but my experience with Asymptote remains singular.
When Asymptote selected my essay, I didn't understand how uncommon the journal was, how rare their personal investment in each piece. They commissioned stunning visuals to accompany my work and sought out an internationally lauded translator to bring my essay into Chinese, mediating between us and consulting me on the granular detail of translation. After publication, they nominated my essay for a Pushcart Prize and then a Best of the Net Prize. Later still, when I published in other journals, Asymptote continued to support and celebrate my work, striving to foster a global network of writers and readers. All of this attention and effort they lavished on an uncredentialled writer pulled from the slush pile.
The editorial process was seamless. My piece was promptly and smoothly processed, and from its initial stage I received editorial insight ranging from the big picture wisdom of Lee Yew Leong and Adrian Nathan West to the minute and essential copyediting work of Charlie Ng, who found cracks in a piece I thought I knew intimately.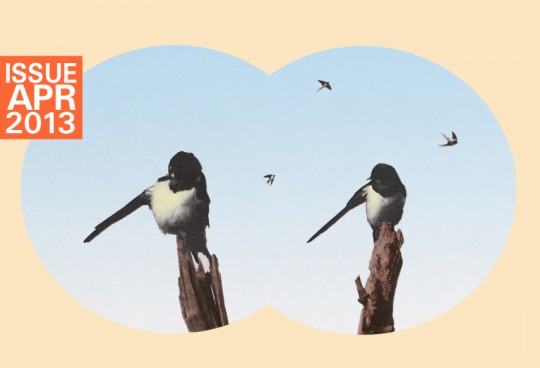 Where other publications lean inward, Asymptote is actively engaged with the world. I should not have been surprised then when they reached out to me months after publication to suggest an additional translation of my essay, this time into Hungarian. What other publication can tout similar editorial vision? The staff at Asymptote continually seek to weave connections across the literary planet, an eye perpetually on the horizon.
Based on the strength of Asymptote's name I continued publishing new writing and later found an agent. The essay that Asymptote first published is now the centerpiece of my forthcoming book, Everything Lost Is Found Again (Dzanc Books 2018), which won the 2017 Disquiet Open Borders Book Prize. It is no exaggeration to say that Asymptote has been foundational to my writing career.
And yet it is not just the journal's literary excellence that is noteworthy, nor the precision of their editorial insight, nor the passion of their volunteer-run operation. What continues to impress is their human vision—Asymptote is as concerned with Lesotho as they are with Lithuania as they are with Liberia—forever striving to link and intertwine different branches of the human experience. As languages go extinct weekly, Asymptote fights against erasure and celebrates the diverse and underrepresented voices from our planet.
Asymptote is doing the work our fractured globe needs, creating community at a time when it is most lacking. I strongly encourage you to support the essential humanistic work they do daily.
Sincerely,
Will McGrath
*This letter was addressed to one of the very few funding bodies that would accept grant applications from a non-American, non-European entity like Asymptote. Nevertheless, we were still unsuccessful in the end.
Will McGrath has written for The Atlantic, Pacific Standard, Foreign Affairs, and others, and has been honored with the 2017 Disquiet Open Borders Book Prize, the Felice Buckvar Prize for Nonfiction, Black Warrior Review's Nonfiction Prize and The Southeast Review's Narrative Nonfiction Prize. His book Everything Lost Is Found Again will be available from Dzanc Books on 13 November, 2018.
*****
Read more from our #30issues30days showcase: