DEADLINE: 24 Jan 2014
There are many metaphors for translation, but our current favorite describes it as dancing with the original author, all the while trying to stand on her feet. Now, we're not sure whether that sounds painful or fun, but the reason we mention is that we'd like to have some more people join our dance, join us in bringing world literature to the world. The video below explains who we are and why we do what we do that has already been picked up by
The New Yorker
,
The Paris Review
,
BBC
,
and
Tosho Shimbun
. Think you have something to contribute? Check the available volunteer positions below and get in touch!
We seek permanent team members (and in some cases, interns) to take up positions (10-15 hours a week) in the following:
Editorial
Blog Editor
The Blog Editor will be working closely with our existing Blog Editor to ensure a daily stream of great content at our
blog
. The job will mostly consist of planning, commissioning and editing new translations/writing related to world literature.
Blog Columnist
Have a great idea for a monthly or fortnightly column related to translation or world literature? Pitch it to us, with writing samples. Queries welcome.
Section Editor, Writers on Writers
Since our debut in January 2011, we have published more than 60 essays under the aegis of our
Writers on Writers
(WoW) Feature connecting readers to deserving writers that have largely been overlooked by the English-speaking world. The new WoW Editor will continue this tradition by commissioning and editing high-quality WoW essays about authors from all corners of the world. Only applicants with editing experience and good literary taste need apply.
Section Editor, Criticism
Our
Criticism Section
has been home to many eloquent reviews, essays on translation, and even academic essays. As with the WoW editorship, applicants for this position must possess relevant experience and sharp editorial acumen.
Editors-at-Large
We recently added new editors-at-large for Argentina, Australia, Nepal, Norway and the UK (see current masthead
here
). We'd like to extend our network even more to ensure a constant stream of quality content from underrepresented regions. We welcome applicants from other parts of the world especially but not limited to: Africa, the Middle East, Australia, Latin America and Southeast Asia. Editors-at-large also help to promote our journal locally, explore partnerships with local journals and even organize events (though the last is not a necessary requirement).
Graphic Designer
The Graphic Designer (or Intern) will work closely with our editor-in-chief and communications team for any graphic design needs, including liaising with each issue's guest artist on illustrations. Photoshop and Adobe Illustrator skills (as well as access to the actual programs) required. Please submit a portfolio along with your application.
Communications, Marketing and Outreach
Communications Manager
The Communications Manager is responsible for generating all external communications (including but not restricted to press releases, mailers and media kits). The applicant should be meticulous and possess an instinct for good copy.
Marketing Manager
The Marketing Manager (or Intern) will promote
Asymptote
globally, via strategic ad placements and partnerships with literary journals, bookstores and other institutions from around the world. He/she will also look for ad buyers for the aforementioned blog.
Video Production Assistant
The Video Production Assistant will help our current Video Producer to conceptualize and produce the video trailer for each issue as well as other videos (e.g. website primer, videos for an Indiegogo campaign). Examples of past videos can be found
here
. Please submit some video samples along with your application.
Director, Outreach
An important part of
Asymptote
's operations is organizing
events
and bookstore partnerships in the "real world" to promote international literature. Applicants for the position of Director, Outreach must be resourceful, knowledgeable about the literary scene and passionate about our cause, and most crucially: have the ability (and time) to stay on top of things.
Assistant Director, Outreach
The Assistant Director helps the Director with all Outreach efforts.
Contest Coordinator
The two $1,000 winners of our first-ever translation contest,
Close Approximations
, judged by Eliot Weinberger (Poetry) and Howard Goldblatt (Fiction), will shortly be announced in our January issue. As we enter our fourth year, we are looking to hold a second edition of
Close Approximations
. The Contest Coordinator will liaise with both judges and participants (prospective or actual), take care of administrative matters related to the Contest and work with the Communications team to promote the Contest.
Social Media
English Social Media Manager
The English Social Media Manager is responsible for generating social media content for the journal on
Facebook
,
Twitter
,
Tumblr
, and
Riffle
; he/she will establish a unified public "voice" for the journal. The applicant should have experience with or show aptitude for generating exciting copy.
Spanish Social Media Manager
Same as above, but in Spanish.
Chinese Social Media Manager
Same as above, but in Chinese.
Sustainability
Fundraiser
The Fundraiser will help with any and all fundraising activity (at Events, through our annual
Indiegogo campaign
, and via appeals to grant-giving organizations) and will receive a small commission for any funds he/she successfully raises. We prefer to work with connected fundraisers with some level of experience under their belt. Send us a query if you would like to know more before applying.
Business Developer
By mid-2014 we will be unveiling a breath-taking new project that is fully aligned with our goal of stimulating the transmission of literature. We seek a business developer (ideally with some experience in Internet-related publishing) to help us conceptualize and implement a sustainable business model for this side project; this will enable us to keep
Asymptote
free to our readers after the next year.
All
Asymptote
staff work from home and communicate via email and gmail or Skype chat.
To apply for any of these unpaid positions, please send a cover letter explaining why you'd like to join our team and a copy of your CV to
editors@asymptotejournal.com
, with "APPLICATION:" and the position you're applying for in the subject line. Take note that all positions will start out as 3-month orientation 'internships,' during which they will get to know the journal and their fellow team members. After this orientation period we will evaluate their performance together and determine their future role with
Asymptote
.
If you're driven and passionate about international literature, send in an application today!
DEADLINE: 1 Dec 2013
Our third anniversary is coming up in Jan 2014 and we are looking to celebrate in a royal way! Our second anniversary saw a global celebration in eight cities across seven countries, featuring such wonderful writers and translators as Cole Swensen, Reif Larsen, Adam Sorkin, not to mention our very own contributing editors Howard Goldblatt and Aamer Hussein.

For Jan 2014, we already have confirmed events in these following five cities: New York City, Boston, Zagreb, Taipei and Berlin. But we want to do more!

We are looking for passionate volunteers to help us plan an Asymptote celebration in your city. You would work closely with our dedicated Events crew to shape an event centered on translation or world literature. The event can be large or small, feature multi-speaker panels, present an academic talk or a reading, be a dialogue between one speaker and the audience and/or even include live music and video in a casual environment. You get to have a say in what your city will see!

Responsibilities for event volunteers include brainstorming, coordinating, and communicating with Asymptote staff for the selection of a venue and speaker(s), among other logistical necessities. On the day of the event itself, you will have to be present to oversee its smooth functioning. The rewards are limited only by your own passion and imagination.

If you currently live in the following cities, we especially want to speak to you:

Tokyo
London
Chicago
Melbourne
Cape Town/Johannesburg
Nairobi
Los Angeles/San Francisco

That said, we are open to volunteers from any large city. To enquire further, please contact us at editors@asymptotejournal.com. We look forward to hearing from you!
Our three-month long
Indiegogo fundraiser
ended on Apr 30 with a total of 20,184 USD in donations all in all coming from 231 contributors. We actually PASSED our target by 184 USD!
What this means is: we can keep going for another year, bringing you even more literature from all around the world. Thank you all from the bottom of our hearts. We couldn't have done it without you.
Please note that you can still toss us some coin at our
Donate
page. In fact, we would be very happy for any additional support. A few members of the public have since stepped forward to offer backing at the 5,000 USD tier and above, with one patron even pledging to give us 5,000 USD every year. If more such patrons step forward, we will be able to secure our future beyond the next year while still keeping the editorial independence that is so important to us. Email us at
editors@asymptotejournal.com
if you would like to become an official patron of
Asymptote
.
Goethe thought world literature important not as a mere cultural product but because it could "foster the true progress of mankind."
Donate
to
Asymptote
today so that we can continue to back the translators who bring us world literature.
As our second anniversary approaches, we are in the final stages of preparing a series of launch events covering eight cities and three continents. Readings and discussions are set to take place all over the globe, from New York to Beijing, featuring some of the very best contemporary writers and translators.
Reif Larsen,
Asymptote
contributor and author of the critically-lauded
Selected Works of T.S. Spivet
(soon to be a Jean-Pierre Jeunet film), heads our line-up in New York alongside poet Cole Swensen, a winner of the PEN USA Literary Award for Translation. In Chicago,
Asymptote
contributing editor and towering figure in Chinese translation Howard Goldblatt opens up about the challenges of translating Mo Yan's
POW!
in a one-to-one conversation with Paola Iovene. In Beijing,
Asymptote
's founder Lee Yew Leong has invited the editors of
Chutzpah!
(a magazine that has previously partnered with
Granta
) and new kid on the block
Pathlight
to discuss their mediating roles as editors between non-Chinese readers and the latest crop of Sinophone writers.
In other Sinophone regions,
Asymptote
will also be making its presence felt. In Taipei, Steve Bradbury (translator of superstar poet Hsia Yu), Darryl Sterk (Wu Mingyi) and Lee Yew Leong (Jing Xianghai) tell us about the difficulties and rewards of "Translating Taiwan". In Singapore, two gatekeepers of the local literary scene: Toh Hsien Min (editor,
QLRS
) and Lee Wei Fen (co-editor,
Ceriph
), a 2012 Singapore Literature Prize nominee (Leonard Ng) and three of the most internationally-recognized Singaporean writers (Cyril Wong, Alvin Pang and Desmond Kon) come together for a conversation about what a Singaporean 'national literature' might mean.
We are also proud to be hosting our first events in Pakistan, Germany and Spain. UK-based contributing editor Aamer Hussein flies to Islamabad for a panel entitled "Found in Translation: the very best modern writing in English and Urdu". Back in Europe, Soren Gauger joins fellow
Asymptote
contributors Christian Hawkey and Uljana Wolf, as well as Brittani Sonnenberg and Jane Yager for an evening of drinks and discussion in Berlin. In Barcelona, ten writers and translators (including Peter Bush) convene for a presentation of literature in English, Spanish and Catalan, accompanied by live music from Silver Lining.
The global scale of this launch is, we believe, truly unprecedented for a non-profit translation journal, and we hope you can join us in celebrating what promises to be our best issue yet.
Details of the various events here:
Barcelona
(Jan 25)
Beijing
(Jan 17)
Berlin
(Jan 18)
Chicago
(Jan 19)
Islamabad
(Jan 15)
New York
(Jan 20)
Singapore
(Jan 18)
Taipei
(Feb 1)
when you have the benefit of hindsight
Author: Lutz Seiler/Alexander Booth
First published in the Oct 2012 Issue
Ghazal
Author: Bidel Dehlavi/Rebecca Gould
First published in the July 2012 Issue
The Generosity of a Matchstick
Author: Reif Larsen
First published in the July 2012 Issue
Transparency
Author: Marek Bieńczyk/Benjamin Paloff
First published in the April 2012 Issue
The Mausoleum of Lovers
Author: Hervé Guibert/Nathanaël
First published in the October 2012 Issue
Natura Morta: A Roman Novella
Author: Josef Winkler/Adrian West
First published in the Apr 2012 Issue
DEADLINE: ROLLING DEADLINE
We are looking for help with editing, proof-reading and uploading the content for our October issue as well as with publicity and fund-raising efforts. Experience with Photoshop, InDesign and HTML is helpful though not absolutely required. Enthusiasm for international literature a big plus. Interns will be working from home and communicating via email with the editors on a day-to-day basis. 15 hours a week for 3 months is the minimum commitment.
To apply for this unpaid position, send a resumé and a cover letter (explaining why you'd like to be part of our magazine) to editors@asymptotejournal.com.
DEADLINE: ROLLING DEADLINE
If you like our look and want to help us keep it exciting, spread the word!
We are seeking illustrators, photographers, or other visual artists to provide artwork for our upcoming issues. If selected, you will be given 2 months to provide 12 to 16 artworks to go with 12 to 16 articles. You may use already completed artworks of yours or produce new ones for the article (we much prefer the latter, however). The artwork, if not a literal illustration of the article's content, should at least relate strongly to its mood. You will be asked to read through the articles for inspiration. Click around our website (especially the fiction and nonfiction) to get an idea of what will be expected of you. Each illustration will be credited; your name will be prominently featured in our masthead and your URL linked from our site. You will also get token gifts of appreciation upon successful completion of the issue.
To be considered for this gig, design a cover for the magazine (boldly stamped with your aesthetic) following these guidelines: (1) The cover, at 855px by 583px, must feature a Venn Diagram of two overlapping circles against a rectangular background. There should be no text anywhere. (2) Each circle should contain the same object in each, but in a different position, or form. (3) The circles must overlap interestingly. For the configuration of the circles, use our current cover as reference.
Once you have your cover, submit it to us at editors@asymptotejournal.com along with a link to your portfolio, and a brief bio. We will contact you if we find you suitable.
Everyone: our guest artist for the October issue is June Glasson, from the USA. We couldn't be more pleased to showcase her talent.
Her ink drawings, oil portraits and meat collages can be found on her website
here
. Enjoy!
It gives us great joy to announce that our guest artist for the July issue is Hong-An Tran, from the USA.
Those curious as to how the illustrations might look like can go to her photo-blog
here
!
We're thrilled to announce that the winner of our cover contest is Hugo Muecke, from Sydney, Australia.
Hugo gets to be our guest artist for the Apr 2012 issue. Check out his website
here
!
Eve
Author: Allan Popa/Marc Gaba
First published in the Oct 2011 Issue
Mountain Night
Author: Erika Burkart/Marc Vincenz
First published in the July 2011 Issue
Only In New York
Author: Jonas Hassen Khemiri/Rachel Willson-Broyles
First published in the July 2011 Issue
Knowledge Can Change Your Fate
Author: Lee Yew Leong
First published in the April 2011 Issue
Homer's Forge
Author: Dale Peck
First published in the October 2011 Issue
I'll Be In Trouble If I Die
Author: Yoshimichi Nakajima/Sim Yee Chiang
First published in the July 2011 Issue
The Tree
Author: Torgny Lindgren/Erika Sigvardsdotter/Bradley L. Garrett
First published in the April 2011 Issue
Knowledge Can Change Your Fate
Author: Lee Yew Leong
First published in the April 2011 Issue
A Little Essay About a Lack of Memory
Author: Anthony Luebbert
First published in the April 2011 Issue
Du Fu in Kuizhou
Author: Boey Kim Cheng
First published in the January 2011 Issue
Maybe Borneo
Author: Pura López-Colomé/Forrest Gander
First published in Asymptote's January 2011 Issue
from A Poem in the Manner of Karacaoglan
Author: Meli Cevdet Anday/Sidney Wade/Efe Murad
First published in the January 2011 Issue
At the Locks of the Void
Author: Aimé Césaire/Clayton Eshleman/A. James Arnold
First published in the January 2011 Issue
Chants for Taming the Hedgehog Sow
Author: Doina Ioanid/Florin Bican
First published in the April 2011 Issue
from In the Wood
Author: Elisa Biagini/Eugene Ostashevsky
First published in the April 2011 Issue
from Nocturnal Conversations
Author: Elisabeth Rynell/Rika Lesser
First published in the January 2011 Issue
If you like the cover for the July issue, consider supporting
Asymptote
by buying a 60cm x 100cm fine art print of the photo used to create it which guest artist
Sherman Ong
is selling in an edition of five (with one artist proof). A percentage of the proceeds will go to
Asymptote
. Enquire within
here
.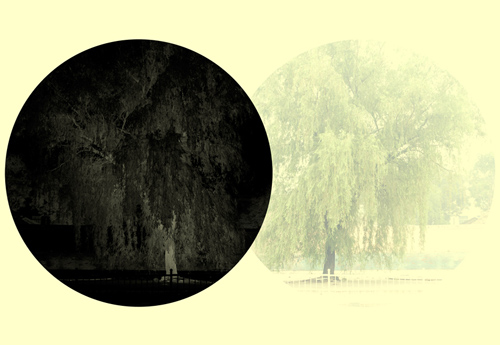 As of July 2011, after more than a few appeals to various organizations, we have yet to recover costs for the website, let alone set aside money for a print anthology. If you have enjoyed our new issue, consider donating to us at our
Donate page
, so we can grow as a magazine and in future even pay our contributors.
Thank you!
An article about
Asymptote
was run today in
Tosho Shimbun
, the Tokyo equivalent of
NYRB
.