Anna Aresi, Educational Arm Assistant
At the cost of sounding corny, I will say that my reading resolution for 2017 is more than partly informed by the prospect of becoming a mother this forthcoming June. As our baby will grow up in a trilingual environment, with Italian and Cantonese spoken at home and English everywhere else, doing research on trilingualism has intensified my awareness of the absolute need of being global citizens and global readers of the world, not only for one's own benefit, but also as a major responsibility towards future generations.
To begin with, then, I wish to fill my own embarrassing lack of knowledge of Chinese literature —my husband's from Hong Kong—perhaps beginning with Tong Xian Zhu's play The Peony Pavillion, my father-in-law's all time favorite, and moving on to Tong Xian Zhu's Not Written Words, which figures in World Literature Today's list of notable translations of 2016. Xi Xi's work has been characterized as a portrayal of the "constantly shifting urban space of Hong Kong—between tradition and modernity—as well as the multilingual zones created by its Mandarin and Cantonese speakers;" I can't wait for literature to do its magic and transport me to a land that I haven't, so far, visited in person but to which I already feel deeply connected.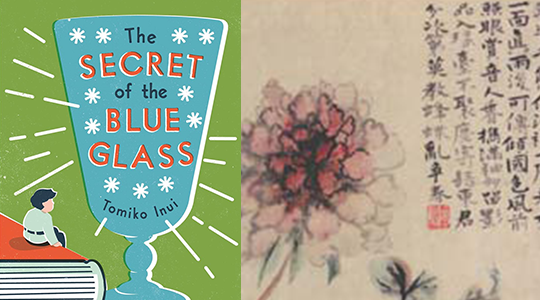 Moving from my family's terrain to the world at large, but staying in Asia, Korean literature will also be a protagonist of my 2017: if reading Han Kang's The Vegetarian was a defining existential experience of my 2016 and Jung Young Su's Aficionados, featured in the Autumn 2016 issue of Asymptote, made me laugh my belly off, I can only expect good things from Korea, perhaps beginning with poetry. The anthology Brother Enemy, curated by Ji-moon Suh, is a collection of poems written by twenty-one authors during and following the Korean War, attractive and promising by virtue of its very humane title: what could change if we recognized the enemy as our brother? I hope to find some illuminating words in this volume.
Finally, I wish to follow Daniel Hahn's appeal and read more children's book in translation (again, also in preparation for future evenings of bedtime adventures). A simple peek at Pushkin Press's Children Books page, to name but one, opens up a whole new world; in this case I let my inner child pick the book by its cover and my attention was caught by Tomiko Inui's The Secret of the Blue Glass (another Asian book! I promise I didn't do it on purpose!). The scene opens in a dusty library in a Tokyo suburb…what beginning could be more auspicious?
*****
Read More Recommendations from Asymptote Staff: