The Asymptote world tour this time begins in Pakistan, with an update on the Punjabi literary scene from Janani Ganesan, Assistant Managing Editor. Then, we fly north, where Julia Sherwood, Editor-at-Large in Slovakia, shares the latest publications and literary events in Slovakia and the Czech Republic. Our last stop takes us southwest to Argentina, where Assistant Editor Alexis Almeida talks poetry festivals, feminism, and politics. Welcome aboard, and enjoy the ride.
Janani Ganesan, Assistant Managing Editor, with news from Pakistan:
It's been 250 years since one of the most famous renderings of the Punjabi tragic romance came into being—Heer by Waris Shah, which remains an influence on Punjabi literature and folk traditions. But Punjabi has suffered as a consequence of marginalization during the colonial rule (when Urdu was patronized) as well as the 1947 Partition between India and Pakistan, when (Punjabi-speaking) Sikhs were forced to leave their homeland in Pakistani Punjab (while Urdu and Muslims were expunged from India).
Amidst a growing Punjabi literary movement to correct this historical wrong, Asymptote encountered a reading club in Lahore dedicated to and named after this legendary text—the Heer Study Circle.
Ghulam Ali Sher, co-founder of the group, shares its purpose with Asymptote: "to inculcate an interest for Punjabi reading among university youth; to do away with the religiously-oriented sufistic reading of such Punjabi folktales for a more pluralistic and people-oriented interpretation; and to trace the socio-economic patterns of pre-colonial Punjab through popular historical sources, like this folktale, against the biases of mainstream historiography."
It is no surprise that this weekly reading circle founded this past January is hosted at Suchet Kitab Ghar, a publishing house dedicated to promoting Punjabi literature.
Sonia Qadir, a member, shared her thoughts on why encouraging Punjabi is important: "Punjabi is considered as the language of the poor and illiterate. It's a political act to try and speak Punjabi."
This class politics between Urdu and Punjabi is explained in this excellent article from the most recent issue of Tanqeed, where the writer argues for recognition of the Marxist strain in the movement, rather than solely categorizing it as ethno-nationalistic.
Meanwhile in India, the first edition of the state-run World Punjabi Literature Festival, to be hosted in Pune this November, won't invite writers from Pakistan. Although acknowledging that literature brings people together, the organizing committee reasoned thus: "But some of the recent incidents have left people with a sour taste and hence in the interest of the nation, we thought it would not be the right time to host them," referring to the recent outbreak of violence in Kashmir. We'll leave you to interpret this paradox that left us baffled. But on the bright side, the privately-run Kumaon Literary Festival has a host of Pakistani writers and publishers on its guest list for the second edition to be held in Uttarakhand from October 11 onward.
Julia Sherwood, Editor-at-Large, Slovakia, discusses the latest in literature and the literary world: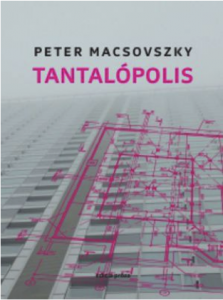 This year, the Anasoft Litera, Slovakia's most prestigious literary prize, goes to Brazil where the winning author, Peter Macsovszky, is currently based. His latest novel Tantalópolis was deemed "a stylistically original, multilayered text which can be read as travelogue, self-referential prose, as well as a novel depicting the difficult quest for the spiritual at a time of the cult of the body." Announcing its decision on September 19, the jury singled out the author's "sense of humour and (self-) ironic approach to intellectually complex themes." While Tantalópolis is yet to be translated into English, readers of Asymptote and The Guardian recently had an opportunity to sample Peter Macsovszky's writing (tr. John Minahane) in Translation Tuesday.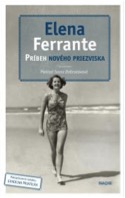 An EU summit meeting on September 18 brought Slovakia's capital, Bratislava, to a standstill as traffic was diverted from downtown and people played football in the deserted streets. The roadblocks, which had been put in place a couple of days before the event, didn't deter crowds of Elena Ferrante fans from flocking to Cafe Berlinka for the launch of part two of her Neapolitan saga, Príbeh nového priezviska [The Story of a New Name]. Ferrante's prose has been rendered into sparkling Slovak by Turin-based writer Ivana Dobrakovová and published by Inaque, an independent publisher (read an Asymptote interview here). Ivana Dobrakovová introduced the book together with fellow writer and translator Peter Bilý, who is the first to bring Roberto Bolaño to Slovak readers with the translation of Bolano's Estrella distante [Distant Star]. Here is a recent interview Bilý conducted with the elusive Elena Ferrante for the daily Pravda.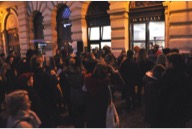 On a sad note, on August 1 the lights went out at Kníhkupectvo KK Bagala, a tiny bookshop in Bratislava's Old Town, where, independent publisher Koloman Kertész Bagala sold original Slovak fiction that he published. He also held 136 literary events for nearly two years in this twenty–square metre space, which had crowds spilling out into the street. A fancy gift shop—ironically called Slavica—has promptly opened up in the vacated premises.
And, earlier this month in the Czech Republic (which, henceforth, is to be referred to as Czechia by English speakers as per a recent government order), Czech literature got a boost at the Brooklyn Festival, which featured The Attempt by Magdaléna Platzová and Love Letter in Cuneiform by Tomáš Zmeškal, both translated by Alex Zucker. Meanwhile, Czech Radio marked Ivan Klíma's 85th birthday with an interview with his translator Gerald Turner. If, however, this August's Women in Translation month has whetted your appetite for Czech literature beyond the usual male quartet of Kundera, Klíma, Havel and Hrabal, then this highly informative article on Czech women writers by Jarmila Flaková on the recently relaunched CzechLit portal is a great place to start. You can also read an extract from Dark Love by another Czech woman writer, Alexandra Berková, translated by this year's PEN/Heim Translation Fund award recipient Corinne Tachtiris. And last but not least, if you're headed for Prague later this year, make sure you check out a spanking new literary venue, the Zeppelin. The brainchild of architect Leoš Válka, this cool wooden structure is set to open in November.
And, landing in Argentina with Assistant Editor, Alexis Almeida:
There are two major literary festivals happening over the next two weeks in Argentina. The first is the International Poetry Festival of Rosario (September 19-25), which gathers poets from around the world, including Germany, Bolivia, Brazil, Cuba, China, Mexico, Italy, and Cameroon, among others. Some of the major events include a tribute to Aldo Oliva, poet and former professor at the University of Rosario, the debut of "Patricio Contreras dice Nicanor Parra," a theatre production dedicated to the work of Chilean poet Nicanor Parra, and a book fair of poetry presses, which include the Argentine independent presses Blatt & Rios, Ivan Rosado, and Fadel & Fadel.
The other is the Feria del Libro Artesal [Handmade Book Fair], which will take place on October 1st and 2nd at the bookstore La Libre, and will feature hand-bound books and books made from cardboard and other recycled materials, among many other things.
The Argentine press Gog y Magog has recently published two translated anthologies, the most complete in the Spanish language to-date: a critical anthology of Francis Ponge's work, translated by Waldo Rojas, and a compilation of James Schuyler's poetry, complete with a prologue by translator Laura Wittner. Wittner, author of six books of poetry, is also a freelance translator and children's book author. She recently co-hosted a reading of four contemporary female poets—Clara Muschietti, Lara Segade, Mara Pastor, and herself—at the bookstore Libros del Pasaje.
*****
Read More from the Asymptote Team